Looks like I am heading to sundance Film festival this weekend… for those of you who don't know about SUNDANCE, you can check out my previous years photos here:
Some of the events that I have lined up are: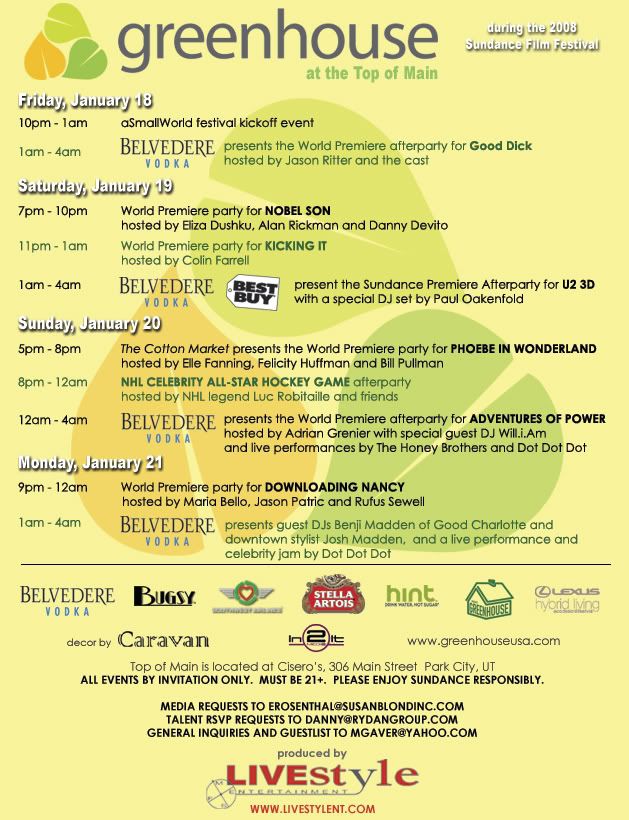 as well as Tao Nightclub @ Harry O's. This should be a blast!!
Before I leave though, I am going to these events here in las vegas:
Looks like this weekend is gonna be a blast!